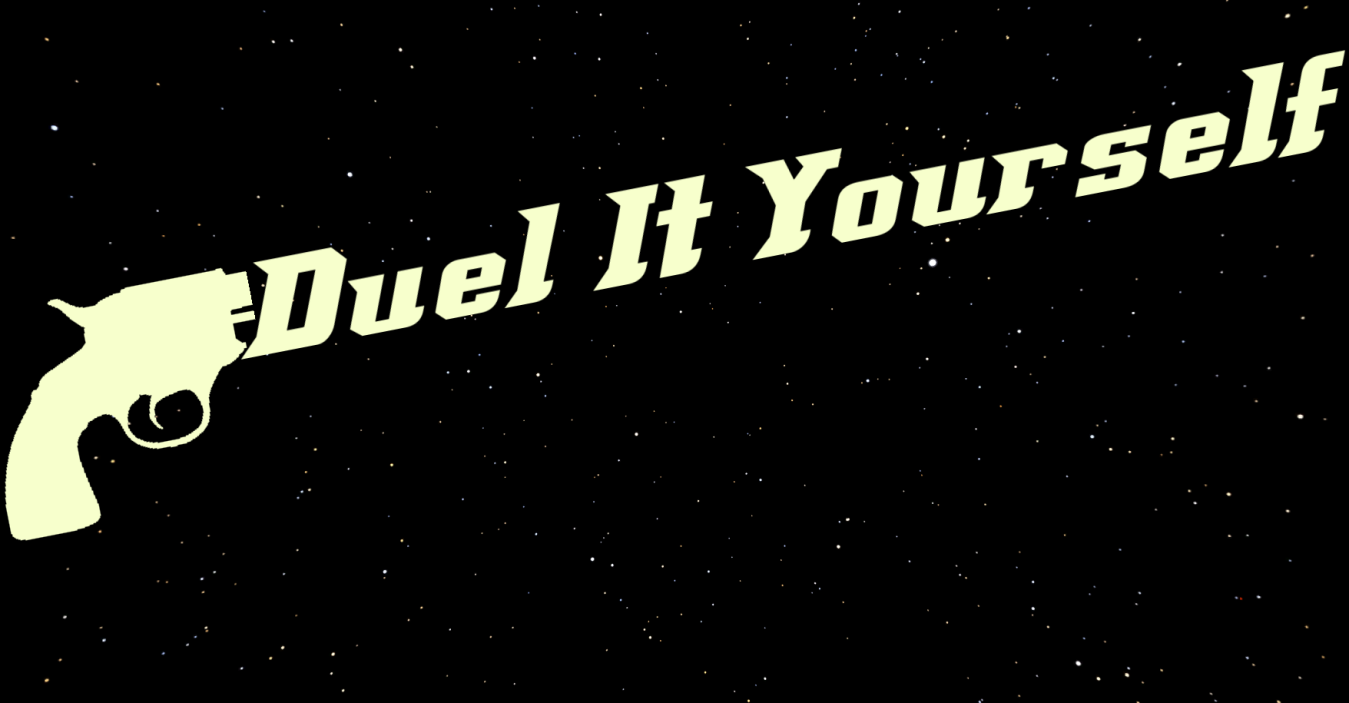 Duel It Yourself
A downloadable game for Windows, macOS, and Linux
"The universe ain't big enough for the two of us!"
A two-player western duel in space. Rebuild your weapon quickly, aim and fire! Be careful, about the gravity, and if you miss, you will have to repair your gun all over again. First player to hit the other player 3 times wins!
Player 1 uses WASD to repair and aim; Left CTRL to shoot.
Player 2 uses the IJKLto repair and aim; Right CTRL to shoot.
Gravity plays a part in the shooting aspect as it curves the bullets up or down if gravity is low or high respectively.
A Global Game Jam '20 entry
Install instructions
Download the zip file.
Extract the file
Pick the operating system you are running on and then run the executable
Have Fun!